(
My list...
Collapse
)
(
My list...
Collapse
)
19. Complete my collection of FRIENDS DVDs. (10/10)

as of 6/26/2008 - Seasons 1, 2, 3, 6
on 7/5/2008 - purchased Seasons 4 & 5
on 7/10/2008 - purchased Season 7
on 7/19/2008 - purchased Season 8
purchased seasons 9 and 10 sometime within the past year--10/20/10
(
My list...
Collapse
)
42. Completely keep up with the next soccer World Cup.
(
My list...
Collapse
)
62. Be there when something life-changing happens to each of my best friends (Greg, Carolynne, Kayleigh). (2/3)

8/9/2008 - Kayleigh got married
10/12/2008 - Carolynne got married
1/9/2010 - Greg got married
(
My list...
Collapse
)
75. Kiss in the rain.
(
My list...
Collapse
)
82. Gamble at a casino.
(
My list...
Collapse
)
Start date: Wednesday, June 25, 2008
End date: Wednesday, March 23, 2011
I have begun to complete this list of 101 things in 1001 days. It will always be at the forefront of my LJ to remind me of all my goals. :) It's dated the day of the completion of the 1001 days. Wish me luck! Go to the community Mission 101 for more info.
Dude...I am totally typing this on my iPod Touch. I love.
Posted via LiveJournal.app.


Not much to report, really. I passed almost everything on my mid-year evaluation, just a few things to work on. Everyone is sure I'll pass everything at my final evaluation. No worries there. I just still hate my 7th period class, but that isn't going to change either.

I got my taxes done the first day it was allowed. I'm getting back about $1000. 200 is going towards an iPod Touch, a little bit is going to brakes, a little to my dad, and the rest will go into savings. Gotta save up for those car taxes. Also, anything I can put toward grad school will help.

I'm also planning to work summer school for the sole purpose of putting money away for graduate school in my savings account. Got two years to pay for, and I want to take out as few loans as possible. I'm swimming in loan debt--it's my only true debt, the rest are expenses I will always have--a car, apartment rent, etc. By the time my SC Teacher's Loan is forgiven after the 2010-2011 school year, I will have 18 grand in student loans to pay back, which shouldn't be too bad.

Also, starting the gym when the iPod comes!
So January is almost over and I'm just now making my first post of 2010.
This is for Brad...
Day 13 - A fictional book
Twilight, because I'm reading it:
Day 14 - A non-fictional book
A resourceful book that I despise: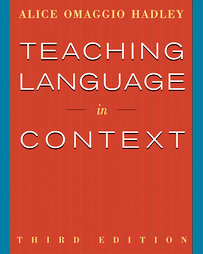 Day 15 - A fanfic
I know nothing about any fanfic, so I'm going to refer you to Google, since I don't read or write any. :D
Day 12 - Whatever tickles your fancy
Overall, you have partaken in 78 out of 169 possible life experiences.
Your average life experience score is therefore 46%.


The average score is 49%, making your experiences more than 36% of the people who have taken this test.
The average for your age group (18-25) is 44%.

Broken down by category:
Art: 7/17 (41%)
Career & Work: 3/13 (23%)
Civics & Technology: 3/7 (43%)
Crime & Disarray: 3/11 (27%)
Education: 8/18 (44%)
Fashion: 5/10 (50%)
Fitness, Health and Sports: 1/7 (14%)
Life in General: 7/14 (50%)
Relationships: 10/14 (71%)
Religion & Politics: 3/4 (75%)
Social: 16/22 (73%)
Travel: 3/20 (15%)
Vices: 9/12 (75%)

Take the test and see how YOU compare


Excessive cuteness. <3


Day 06 - Whatever tickles your fancy.


"Not all who wander are aimless. Especially not those who seek truth beyond tradition, beyond definition, beyond the image."

— Mona Lisa Smile
Day 05 - Your favorite quote: